Finding Practical Solutions for Families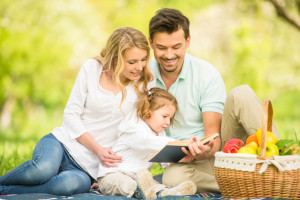 When you are going through a divorce, there is often a lot more at stake than simply who gets the furniture — especially when you have children or you have been married for a long time. At Johnson & Pekny, LLC, we understand that divorce can be a long and complicated process. We're here to help see you through it.
To ask about a no-cost initial consultation with one of our divorce lawyers, contact our office online or call (402) 298-8288.
Helping Clients With Divorce, Custody, and Support
In Nebraska, divorce is considered no-fault, which means you file on the basis of irreconcilable differences. Marital property is generally divided equally — this includes not only your house, cars, furniture, retirement plans, and also your debt.
Divorce, while an emotional process, does not have to be an adversarial process. We can help you negotiate what will be included in your half of the marital property. We also can help you sort out parenting time (child custody) and create a parenting plan. It is easiest if you and your spouse can come to an agreement on this that we can propose to the court, otherwise a judge will make this determination.
While child support is based on statutory guidelines in Nebraska, there are some deviations from the standards. We can help you determine if these deviations, or exceptions, apply to your situation and what your child support amount will be.
Representing Clients in All Family Law Matters
In addition to our extensive divorce practice, we also help clients resolve other family law concerns, including:
Juvenile matters. We represent juvenile offenders in juvenile court, defending them against minors in possession, vandalism, and other juvenile offenses. We also defend parents who have had actions for child abuse and neglect brought against them in juvenile court.
Paternity. We help with paternity determinations and we can handle any custody or support issues in conjunction with those paternity determinations.
Adoptions. We help with stepparent, and relative adoptions.
Domestic violence. We can help file protection orders and represent you if you've had a restraining order filed against you.
Contact Johnson & Pekny, LLC, to Ask About a Free Initial Consultation
If you are going through a divorce, involved in a custody dispute or have another family law matter, contact our firm today. Our attorneys provide highly experienced, personalized service. No matter how challenging your legal issue, we will find the solution that is best for you and your family. Call (402) 298-8288.