Get Compensation After an Injury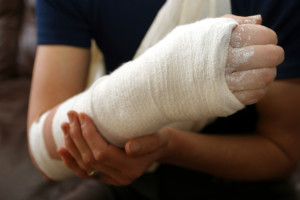 After being injured in an accident, many people are unsure of their rights and don't know where to turn.
Am I entitled to compensation? How much? Who pays for my medical bills? My insurance company made a settlement offer; should I take it?
At Johnson & Pekny, LLC, we have helped many people just like you get the compensation they deserve after an accident. Our attorneys will review your case, explain your rights and work hard to get you the money you need to make up for lost wages, repair property damage and pay for medical treatment.
Were You Injured in an Accident? We Can Help.
Over the years our firm has helped many accident victims receive fair and just compensation. We can help you. Our experience includes everything from minor to catastrophic injuries caused by a wide range of accidents, including:
Automobile accidents involving cars, trucks and motorcycles
Boating accidents
Accidents caused by slip-and-falls and other dangerous property conditions
Animal bites
Injuries caused by dangerous or defective products
Wrongful death claims
Property damage
Recognizing the Full Extent of Your Injuries
Insurance companies are often more concerned with their bottom line than your health. At Johnson & Pekny, LLC, we will get you the compensation you truly deserve.
Our lawyers are always looking to the future. We make sure we know how your injury will impact you long term. If you will have lifelong pain, are unable to return to work, or require repeated surgery or ongoing physical therapy, we want to know.
Once we know what your claim is worth we will work on your behalf to obtain settlement agreements that reflect the severity of your injuries. If the insurance company will not agree to a fair settlement, our lawyers will go to court and fight for you.
We Will Help You Get the Compensation You Deserve. Call Us Today.
Our attorneys will sit down with you, and review your case and your rights. Together, we will make sure you get the compensation you need to make up for lost wages, pay for medical care and continue supporting your family. Call our attorneys in Omaha, Plattsmouth, and Blair today at (402) 298-8288 or email us here. Ask about our free initial consultations.